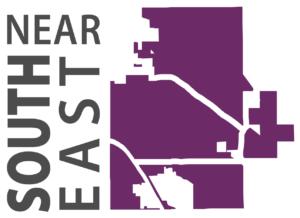 by Scott Robinson, Senior City Planner , City and County of Denver
Cook Park residents will soon have the opportunity to help create a community vision for their neighborhood, as part of the Near Southeast Area Plan. Launching this summer, the planning process will bring neighbors, local business owners and advocates together to identify ideas, address concerns and establish priorities that will help guide city decision-making over the next two decades. The project is part of the Neighborhood Planning Initiative and will engage the community over the next two years, resulting in a long-term plan addresses citywide goals and priorities in a way that fits with local needs.
About the Near Southeast Area:
The plan will cover the statistical neighborhoods of Washington Virginia Vale, Virginia Village, Indian Creek, Goldsmith and the area of University Hills north of Yale Avenue. It includes a variety of housing types, commercial corridors including Colorado Boulevard and Leetsdale Drive, and amenities like sections of the Cherry Creek Greenway and the Highline Canal. Several major redevelopment projects in the area have highlighted the need to work with the community so that local needs and priorities help guide the resulting development.
About the planning process:
The plan will take 18-24 months to complete and will update outdated neighborhood plans or provide planning guidance in areas where no neighborhood plan exists. The process and the plan will be guided by community input. It will address numerous topics including affordable housing, mobility, building design, jobs and businesses, and parks and recreation. We hope you will participate and help spread the word about the plan. Look for opportunities to participate starting this summer! Learn more and sign up for email updates at the plan website here: www.denvergov.org/nearsoutheastplan.