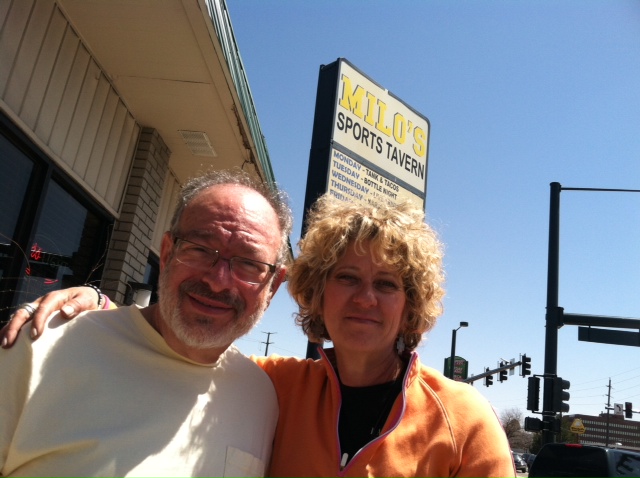 Mission:
The Cook Park Neighborhood Association is a non-partisan, non-profit group that was created to build and improve the community, foster respect as neighbors, and act on issues of concern (i.e. zoning, traffic, street lights, transportation) which directly affect our neighborhood. Your Cook Park Neighborhood Association is not affiliated with the Denver Park District's "Cook Park" however we support and utilize our great neighborhood park as a corner stone of our community.
Meeting Information:
All residents of Cook Park, as well as interested parties, are welcome to attend our meetings which are held on the third Tuesday of each month (except December) at 6:00 p.m. for the Board business meeting and 6:30 p.m. for the monthly speaker, at the Cook Park Recreation Center. Please note that our August meeting is held in a different location because the Rec Center is closed for cleaning.
The Association provides speakers, newsletters and handouts from government and private agencies. We also provide a forum to discuss neighborhood issues and promote events within the area. We encourage all residents of Cook Park to become members. We also welcome sponsorship from neighborhood businesses. The Neighborhood Association is made up exclusively from neighborhood volunteers and sponsorship fees make the services that we provide possible.
Board Positions:
Once a year we have elections for At-Large Directors and Secretary. All residents of Cook Park who live in the neighborhood are eligible to nominate, vote and participate in the election. All terms are for one year. The next election will be held on Tuesday, January 19th, 2021, 6:00 p.m., either in person at the monthly neighborhood meeting at the Cook Park Recreation Center, or via a Zoom meeting. Look for additional details closer to January.
Current Board Members:
Ed Hornung, S. Locust St.
Maggie Janco, S. Leyden St.
Kelly Smith, S. Leyden St.
Jim Stone, S. Poplar St